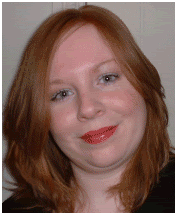 Welcome to my column, my name is Niki Jackson otherwise known as 'The Vintage Artist' and 'Host of Prim Talk Radio'. 
I really love Vintage and Primitive crafting, I came across it about 2 years ago and I've been hooked ever since. It was also 2 years ago when I started my first online business Cinnamon Creations where I sold my country and primitive crafts. I had dabbled with craft websites before but didn't get serious till August 2004. 
Cinnamon Creations has evolved into The Vintage Artist, I wanted to combine my love for crafts and art in a Vintage style so felt the name change was important. 
I have always been a crafter at heart, as a kid I was always making something! So I guess it was fate that I would become "The Vintage Artist". I am so excited to be a writer here at Primitive Times, I have loved writing just as much as crafting all my life and to get the opportunity to write here is amazing. 
People often ask me how Prim Talk Radio came about and so if you are wondering too get comfy and I'll tell you... 
In January this year (2006) there was a lot of talk about podcasting and internet radio shows on the business mentoring group I am a graduate of (Mom Masterminds). This really interested me and it got me thinking about how great it would be to have a show where all we talked about was primitive crafting, how cool that would be! So I started enquiring about how to go about it and before I knew it we were launching. 
It's been a fantastic journey so far and I am really enjoying hosting it every week. If you haven't listened to the shows before you can check them out at: http://www.primtalkradio.com 
I hope you will enjoy my coloumn here and I look forward to chatting with you some day. 
***Niki***