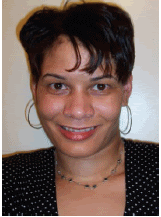 I am Proud to announce our NEW Main Sponsor is Talena she is a personal friend of myself for awhile and actually took over Marketplace Square Craft Fair for me! She has soo many sites and blogs I hope you will stop by and visit them all today and help us support our Main Sponsor. Please read more about Talena and her businesses below.
My name is Talena Bacon and I have been crafting for 16 years. I make Primitive/Country Dolls, create a bi-monthly magazine (called Sew Primitive Ezine), run an advertising business and an on-line craft show.
I love to create new items and enjoy helping others. During my years in crafting there was no-one to help me and I feel that everyone needs alittle help along the way when in a crafting business.
So with our Craft Show we give you a place to sell their products without living the comforts of your home.
I know first hand how it feels to pack up your products, load them in the truck and head to a craft show. It can be time consuming and sometimes hectic. Well no more!
You can advertise your products in a booth like setting and enjoy a cup a coffee or tea without walking out the door! Our craft show is highly advertised and I do alot of promoting. My goal is to help you make money and hopefully make things alittle easier on you.
So stay awhile and visit some of our talented vendors and maybe grab a booth before you go. I would love to have you join us!
Hugs & Blessings,