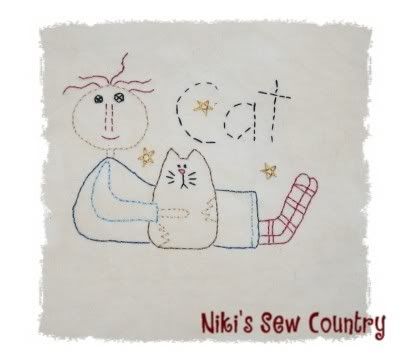 I just love to stitch! I've been stitching since I was 10 years old when my Grandma B. showed me how.
First off, I always tea stain or coffee stain my fabric. I like the look of a stitching on stained fabric, rather than plain white. Most times I use muslin.
I always back my muslin with batting. I prefer Hobbs, as the Warm N Natural sometimes 'beards' and if you are using black thread you can see it come through to the front. I have used Warm N Natural too, though.
Click here
to read the rest of the article