Our featured crafter for April is Lisa of
Primsy Doodle Designs.
Lisa has been a friend of mine and is a wonderful graphics designer who has taught me a few tricks. Please sit back and relax and enjoy our interview with Lisa.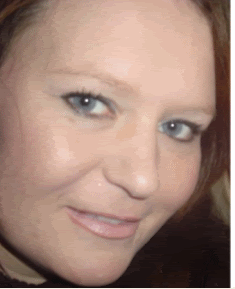 What is the name of your online businesses?
Primsy Doodle Designs, Primsy Graphics Club, and Primitive Plug Mart
When did you first open your first online business?
I opened my first online business Kaitlynn's Kottage Graphics Shoppe in 2002
During a typical week how many hours do you work on your sites?
I work 70-80 hours per week on my sites and I love every minute of it.
What motivated you to open a business in the crafting community?

I had two babies within 12 months and had to find a way to work and stay home with them. I was already dabbling in Paint Shop Pro and I come from a very artistic family so opening a graphics business was the obvious answer for me.
What movitated you to go into the crafting and primitive community?

I have always loved crafting and art since I was a small child and fell instantly in love with primitive arts and crafts!
What is one thing you did, that you would advise others NOT to do?

I gave up several times and in the online world of selling, time and persistence
really is the key to success.
Do you have advice for a new crafter just starting out in the Crafting Community?

Yes, be patient and be persistent!
What are your future plans for your business?

I plan to keep expanding my line of clipart and add art prints in the very near future.
Would you like to share a little about your personal life and hobbies?
Sure. I Have 5 children,2 cats and one golden retriever!I live in a college town in
mid-Missouri. I am engaged to be married in July of 2007.My children and I love to spend as much time as possible outdoors swimming,hiking and visiting parks and lakes! I also love to read romance novels and watch American Idol!