Our editors are always adding
NEW
content to their pages of our
Primitive Times Magazine
website. Since we wouldn't want you to miss anything
NEW
we decided that we'd tell you about the NEW content that is added to our editors pages each month on our
Primitive Times Magazine Blog
. That way you'll always know what's
NEW
.
This month we have quite a few
NEW
articles on the editors pages of our
Primitive Times Magazine
website that we thought you might like to know about.
Here's what's new:
Neenee's Nook
Basically, Neenee's whole page is brand new and she has already added 2 great crafting articles that prim lovers are sure to enjoy. Plus, Neenee is a terrific graphics artist and she has added some of her wonderful FREE graphics including dolls, bears, fairies, mammies, sheep, angels and more.
Free Stick Horse Pattern by Neenee
Handmade Potpourri
FREE Graphics From Neenee
Boiling Ham and Cabbage Recipe
FREE Doll, Bear, & Fairy Graphics From Neenee
- NEW
Making a Candle Jar
- NEW
From The Crow's Nest by Debbie
Debbie has two great articles for prim crafters.
Tea Staining Fabric NEW
Rusting Items NEW
Dear Linda
If you like learning the history of certain items be sure to checkout Linda's latest article on the history of faceless dolls. If you like dolls and history you'll love reading this article and the other articles on Linda's "Dear Linda" page.
The History of Faceless Dolls
-NEW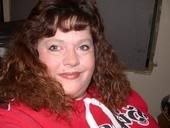 Prim Business Articles by Angie
Angie added another great business article on website how-to's.
Website How-To's
- NEW
There's a ton of information on all our editors pages. We have everything from Free Graphics, Free Patterns, Recipes, Craft Projects, Business Tips, Craft Tips, Historical Articles, Advice for WAHM's, How-To's, Prim Crafting Tips, and so much more.
We hope you get a chance to stop by our
Primitive Times Magazine
website and read the latest from our editor's pages.
Copyright © 2007 - All Rights Reserved - Written Linda Walsh of
Linda Walsh Originals
,
Linda Walsh Originals E-Patterns
,
Linda Walsh Originals DOLLS NEW Handmade Dolls & Crafts Website
,
Linda Walsh Originals Dolls
and
Linda's Blog
.
Linda is a doll maker and doll pattern designer.
http://lindawalshoriginals.com